Congratulations! You've made it. You have $¥££€$$.
I'm looking forward to that achievement too. Why not? We all need money to live and "Money answers all things" is a Bible quote seldom used. However, the road to success is paved with Passion, Honesty and Discipline. That's my first PHD.
Before starting COLORS an e-zine with intercultural topics, I did the preparations required and had a year savings to cover expenses. I wanted to avoid having to go broke or without reserves for a rainy day. Since I've been down that path before, under different and strenuous circumstances, I wasn't quite excited about walking down memory lane again.
Finally I decided to take the plunge into the deep, and took three months unpaid vacation leave from my steady job. In less than a month I soon realized that despite all my efforts and preparation, the start was going to require much more time, and my year savings wouldn't be sufficient. I resumed work part time, in order to work on my startup too. My part time job which should have lasted for 8 weeks, was extended to 10 months. I call that divine providence.
Having sufficient funds to pay my dues and cover minor expenses of my start up, was quite a comfortable feeling. I thought, by the time I have to leave my part time job, my startup business would be up and running, and it will be just a matter of weeks before flowing from one phase into the other. If not I'll just take on another temp job in the meantime. Guess what, it didn't go like that.
But as someone said: "The past is not really past, it comes back and sits with you."
I'll spare you the details and get straight to the point. After some months my income and savings were evaporated. With my back up against the wall, and seeing the handwriting on the wall, I was forced to wake up and bite the dust.
I started reading more, praying more, picking my brains more and applying some of what I've been reading and learning about as an entrepreneur. From that perspective Adversity is my University. Imagine earning a BSC, MSC and PHD without attending college or university. A BSC in Boldness, Sincerity and Creativity. A MSC in Mastery, Simplicity and Continuity. And a PHD in Persistence, Humility and Determination. Incidentally, I'm aware it's BSc, MSc and PhD, but remember these are my unofficial degrees. ;-)
For several irrelevant reasons I did not attend college or university. However, I take pride in saying that my son studied Commercial Economics and has been of great assistance writing my business plan and a good sparring partner as well. My daughter holds a BSc in Pediatrics Science and is now working on her MsC. She even complimented me on doing a good job as a single parent. What more can I say or wish than to count my blessings with gratitude and praise to God.
Coming from humble beginnings, many of these life's lessons were taught me by my parents. Finding ways to stretch a dime or a dollar in order to grab a bite or pay a bill requires Boldness a/o Bravery, Humility, Creativity, and Simplicity. Believing and pursuing your dream, in spite of tough times, and settling for nothing less than the best, calls for Mastery, Continuity, Persistence and Determination.
Again I'm not the first, and certainly won't be the last addressing this issue. I enjoy reading and being inspired by the entrepreneurial journey of ordinary people, doing the extraordinary. I do hope my story will contribute, inspire and encourage others to aspire. There's too much to gain to lose.
Feel free to share your comments, suggestions or kudos in the comment field or mail to info@colorszine.com
Colorfully yours,
Tirzah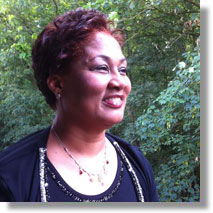 ---