Some of you will hate me or love me for this. Do I care?
Yes. I would feel sad, sorry and disappointed if my message is misunderstood.
Going back to our main story on the hatred crimes in Rwanda I couldn't help but notice the little attention given by the media in general, and individuals in particular, to a genocide that took place just twenty years ago. Silence gives consent?
Recently Peter R. De Vries from the Netherlands started a documentary series where children rights are severely violated and/or completely ignored by authorities several places in the world. In Uganda, African children are brutally butchered by Africans as human sacrifice. Child slavery in Nepal is ramping and other inhumane activities are thriving all over the world.
In comparison with remarks made about Zwarte Piet, gay rights in Sochi or the Black Holocaust four centuries ago, not only the media attention was put on the back burner, but also of individuals who otherwise rightfully, stand up and speak up against discriminative or racial practices.
History cannot be changed nor erased, and we should continue to stand up and speak up against the very scent or appearance of discrimination. Not only when it concerns us, but mainly for those without a voice or who have been shut up.
Over 200 girls are missing in Nigeria, please find them. Sign the petition here.
"What you need to know about the past is that no matter what has happened, it has all worked together to bring you to this very moment. And this is the moment you can choose to make everything new, right now". - Unknown Author
Speaking up,
Tirzah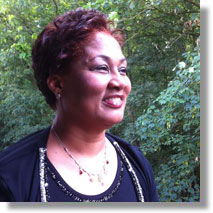 ---