The Netherlands and the world are in euphoria and anxiously awaiting the upcoming match after the unpredicted and unprecedented defeat of world champion Spain by NL with 5-1 Golden Goals. And on top of that 3-2 NL-Australia, followed by 2-0 NL-Chile and 2-1 NL-Mexico. What's next?
I salute the players and their captain Louis van Gaal. Van Gaal, often criticized by many and the media for his outspoken, and sometimes outrageous behavior, is now being praised and exalted by some of his own critics. That's life, your success belongs to everyone, your defeat is yours only.
Personally, I'm a fan of LvG. Meticulous, bold and demanding are characteristics I can appreciate in a person, if in balance with respect, recognition and trust.
Whatever your opinion of van Gaal may be, at the end of the day, getting the job done is what counts. So go for 'Gold' Louis Van 'Goal', the best revenge is massive success!
Colorfully yours,
Tirzah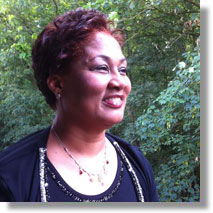 ---