In line with the Royalty celebrations on April 30th, we found it no less than fitting to present you a Royal edition with a Royal make-over. With our new webdesigner and webmaster Guillermo Kaswalder, our website received a thorough make over that is appealing to the eye, user friendly and functional at the same time.
In this edition, the main story featuring the Change of Guard in the Dutch Kingdom gives a short description of previous changes that took place and what we could expect from our future King and his lovely family in this modern day and age. Will Willem Alexander become the King on the Bike, eat Coronation Chicken or always be attired in Royal Colors?
No need to despair or be envious of the Royal Family, because you can easily obtain your own royal title and become a lord or lady today. Read more in How to Get Your Own Royal Titles. Should you not care for any of these aristocratic schemes, but just wish to celebrate Queen's birthday as usual, just go ahead, it's Everywhere, Orange!
"Are you ready for the coming of the King of kings, and Lord of lords?"
Kindly yours,
Empress Tirzah the Rude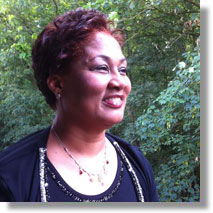 ---