After enjoying Spring and Summer, Autumn starts showing its colors in many ways. Have a look at nature, and you will see what I mean. Even though some of us experience this time of the season as depressing, when darkness sets in earlier, non-stop drizzle, and temperatures drop down. With all that gloom, we omit to observe and enjoy the beauty nature is offering.
Our COLORS team is willing to lend you a helping hand, and cheer up your mood with the variety of colorful topics on this edition.
Children are back to school for some weeks now. It could be interesting to find out how to understand your children in the colors they choose and wear in Colors & You.
Perhaps you started a new Business in which your resiliency is put to the test. Free your life of stress by building your personal resiliency.
Build your physical resiliency with an Apple or slice of Pineapple . You don't want to catch a cold, and miss out on anything.
Autumn doom and gloom? Try some sweet and spicy Diwali food, and before you know, you will be singing and dancing in the rain.
And to get you in high spirits, Carolina is offering some genuine Curaçao Liqueur, helping you to enjoy the beauty of Colors in Autumn.
"The heavens declare the glory of God, and the firmament shows His handy work"
Kindly yours,
Tirzah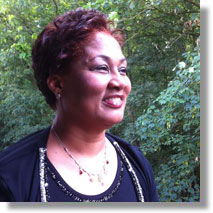 ---